Instructor Profile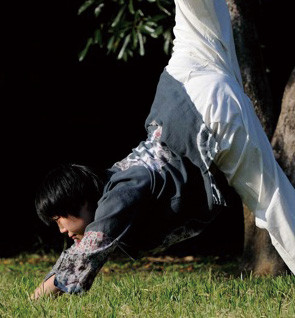 Miwa
She was a dancer. She has always loved singing and dancing since her childhood.
She has an interesting background of having been a musical actor and dancer. She was a street dancer when she developed interest and entered quite naturally into the world of yoga. She wishes to continue delving into yoga and body control.
She was taught by Rachel Zinman in Australia and was qualified by the American ISHTA Yoga Alliance and continued her yoga practice under the guidance of Aruna、Lalita and Mr .Kazu Kimura Keishin.
She learned Raja yoga in the Himalayas and was given a sacred name 'Parama suniti ' (a god of good conduct) .
Back in Japan, she continued studying with Mr .Kazu Kimura Keishin. She now teaches Yoga therapy, ISHTA yoga, kids' yoga , pregnancy yoga and baby yoga.
She is a Thai yoga massage therapist, certified by the Thai government. In Bali, she learned Esalen massage and obtained a licence.
She started teaching yoga therapy in 2010. She listens to the unique individual voices in each student's body and heart, and releases them using her massage skills. She is also well-acquainted with Ayurveda.
She has appeared in a range of media including TV, radio and magazines, as a 'Temple Yoga' forerunner, teaching yoga in Buddhist temples.
Every day, her body, heart and soul are fascinated and moved by the profound effects of yoga and bodywork. She is passionate about making people happy. She is vitalised most of all by seeing people enjoying yoga.
---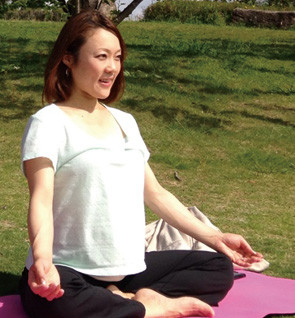 Yoshiko
She began classical ballet at the age 3 and belonged to a dance club for 6 years during her secondary and high school years. She graduated from the department of the Dance studies at the Japan Physical Education women's junior college.
She danced at the show parade in the Tokyo Disney resort for 7 years. But falling in love with yoga, she obtained a yoga instructor licence from the International Holistic Therapy Association.
Her work experience includes chief yoga instructor in Tokyo and Yokohama studios, freelance instructor in a hot yoga studio, and yoga teacher at the YMC Medical Trainers School. Studying under Myra Lewin, she obtained a Yoga Alliance teaching qualification (RYS200h). Currently she runs Maitrii Yoga school in her native Shizuoka, where she is actively involved in teaching.
Taken to a yoga class by a friend, she was struck by the lightness of her body after the class. She was especially drawn to the positive effects yoga produced on her mind. As she became fascinated by the whole aspects of yoga not only asanas, she decided to be a yoga teacher,
Yoga has taught her to be grateful for what she has now, things as they are; it made her realise that happiness exists within her heart.
When she is relaxed and simply being herself, she is happy and serene. Yoga helps her to be in touch with her true self and she hopes that others can also experience inner peace and happiness through yoga.
As a teacher, she loves seeing bright expressions and livelier smiles on people after her class. Whether you can do asanas, whether you can do them well or not, does not really matter. The goal is not perfecting the shape of the asanas. What is more important is observing yourself, your feelings, and your state of mind. She hopes that each participant can be released from shackles of daily life and just be his/her self in her class.
---
---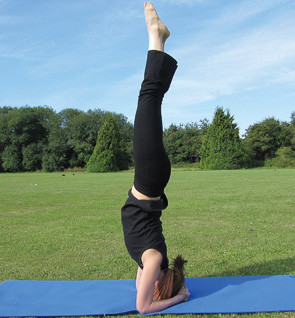 Keiko
Despite having inherited a healthy body from her parents, she managed to make herself ill psychosomatically several times. It was one of those times when she encountered yoga.
Deeply drawn to the profound depths of yoga philosophy, she found out how yoga brought positive changes in her mind and body, and how yoga could enrich her life. She started up Yoga-luminous to spread yoga widely and provide platforms for Yoga-luminous instructors.
She was a backpacker and travelled all over the world for more than 25 years. She has lived in Australia in the past but has lost track of where and how long she lived in a particular place.
She currently lives in England.
She finds resonance in the never-ending nature of yoga and she regularly travels to Europe and India to expand her practice but Bali has a special place in her heart. She is an eternally travelling yogini.
She is a qualified Yoga Alliance instructor and has also hold an cooking licence, she is a vegetarian ( macrobiotic ).
She was mentored by Mr. Kumar in India and learned Ashtanga, Iyengar and Shivananda yoga.
She is a keen meditater regularly attending a meditation centre in England.
– A Message from Keiko –
You are in the driving seat in the journey of life.
You have the steering wheel in your hands.
Why not join us fellow travellers, and learn yoga and the inner mind together?
Looking forward to seeing you all !