Concept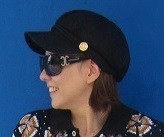 Yoga-Luminous hosts yoga retreats, mainly abroad, away from the hustle and bustle of every-day life.
There is an abundance of beautiful places in the world suitable for yoga practices.
Keiko has set up Yoga-Luminous to produce retreats where anyone can enjoy yoga, be happy and full of joy. Keiko loves to hear from you– where do you want to practise your yoga? How do you want to study yoga?
Keiko's first retreat is going to be held in Bali, Indonesia, one of her most favourite locations. It will be followed by other locations in the world, listening to your requests and discussing with instructors.
You may be interested in yoga but have never got round to it;
You are an experienced practisioner but want to deepen your yoga;
You may want to try out healthy living;
You would love to practise yoga at resorts;
Or you may just want to do yoga in a foreign location;
The classes are suitable for all and everyone is welcome !
Many people think that they can't take up yoga because they are not flexible enough. Most people are not flexible before practising yoga. The more stiff your muscles are, the more you will feel the benefit of yoga. You will notice that yoga can make profound changes on your mind and body.
The retreat will be suitable for everyone, including those who are already flexible and want to go deeper into the practice, and those who want to do yoga to their heart's content, away from home, while on holiday. I can promise everyone will be all smiles.
Yoga-luminous retreats provide time and space where everyone can relax, have fun with yoga and learn more about yoga. Our teaching staff have all studied yoga philosophy and anatomy and physiology. They work hard to create retreats where everyone can enjoy yoga regardless of gender, age and nationality.
Surrounded by outstanding natural beauty, you can meet local people, experience foreign culture, and enjoy delicious vegetarian food. Your body will be rejuvenated. Hope you can share time and space with us.